AQUEOUS - The mPact-25S, 30S, and 45S, and 120S systems are ACTS's skid-mounted ozone antimicrobial system that are easily integrated into fish or fish farming operations. The core mPact system are configured into facilities for water treatment of live fish or spray bars during the filleting process. The systems can continuously treat fish contact areas or keep live fish tank area free of disease.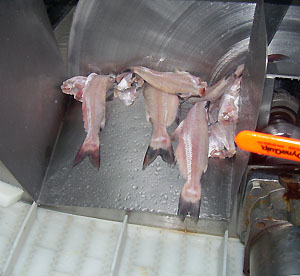 Significant reductions in micro counts have been realized by ACTS customers for salmon, catfish and other white fish customers.
mPact-25S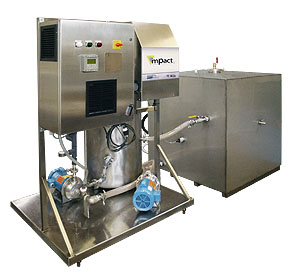 mPact-30S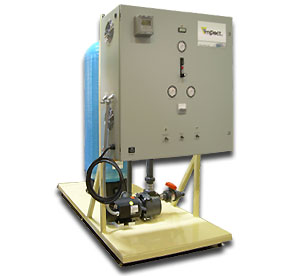 mPact-45S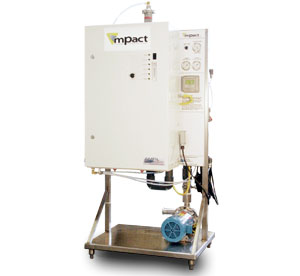 Ozone Antimicrobial Wash Benefits

Improved safety and reduced liability of prepared fish
Increased product shelf life (5-8 days)
Up to 100% reduction of antimicrobial chemical
Leaves no residual chemical byproducts on fish.
An FDA approved direct food contact anti-microbial agent, ozone can be dissolved into water and used for direct contact on fish. The benefits of ozone-enriched water far outweigh chemical-enriched water traditionally used. ACTS provides ozone antimicrobial system integration into flume, cascade, drench, or spray type fish processing operations.