ACTS is actively in development with leading dairy producers worldwide to further develop applications of ozone cross sectionally. Our overall expertise in the food and beverage/bottling industries leads our ACTS team into several long term application tests. ACTS's staff members provide complete integration expertise based on system design, understanding of the customers manufacturing processes, and most importantly validation of the system with extensive reliability and micro testing.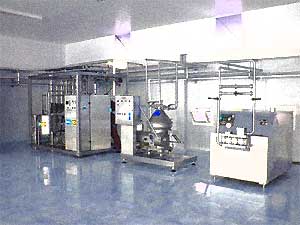 Ozone is a proven and effective antimicrobial agent. It oxidizes and destroys microbial membranes and denatures metabolic enzymes. Ozone-enriched water can be applied directly on floors, drains, walls, wettable equipment, tanks (externally or internally) and clean rooms via mobile or centralized systems with hand-held, drop-down or low pressure sprayers.
Many of ACTS's ozone surface antimicrobial systems, have been validated by the National Sanitation Foundation (NSF) Toxicology Group and are registered with NSF International, ensuring OSHA's safety compliance, and compliance to anti-microbial efficacy claims - AOAC Methods under the USEPA Office of Pesticide Programs (OPP) Disinfectant Technical Science Section (DIS/TSS). They are listed in the NSF International White Book™ (former USDA White Book) under non-food compounds for no-rinse surface sanitation.
Furthermore, as of March 2005, the USDA FSIS permits the use of ozone for sanitation of food-contact and non-food-contact surfaces in all federally inspected meat, poultry, and egg products establishments.


Ozone Surface Antimicrobial Treatment Benefits:

Up to 100% Reduction in Sanitizer Chemical
Reduced Water Volume
Can be used in-process
Positive environmental impact through reduction of effluent to waste treatment facility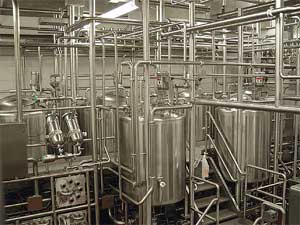 ACTS's integration philosophy from Day 1 is to deliver and configure cleaning and antimicrobial treatment systems that work and not pieces of equipment left for you, the customer, to figure out how to install, configure and test.